Book Detail:  Fundamental of Soil Water Conservation & Engineering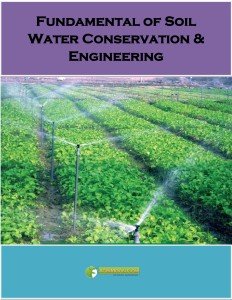 Language: English
Pages: 73
Author: TNAU
Price: Free



Course Outlines: Fundamental of Soil Water Conservation & Engineering
Study and use of surveying and leveling instruments
Chain and cross staff survey
Compass survey
Plane table survey
Dumpy level
Computation of area and volume
Soil erosion control
Soil erosion
Mid semester Exam.
Design of contour bund
Runoff computation and universal soil loss equation
Rainwater harvesting
Design of farm pond
Design of farm pond
Study of aquifers
Types and selection of pumps – reciprocating – centrifugal – turbine – submersible – jet and airlift pumps.
Feedback: After Reading these ICAR eCourse, please give your feedback for improve of the e-Course contents on this website. Click Here
Disclaimer: The information on this website does not warrant or assume any legal liability or responsibility for the accuracy, completeness or usefulness of the courseware contents.
The contents are provided free for noncommercial purpose such as teaching, training, research, extension and self learning.
If you are facing any Problem than fill form Contact Us
If you want share any article related Agriculture with us than send at info@agrimoon.com with your contact detail.