Book Detail:  Field Crop (Kharif)
Language: English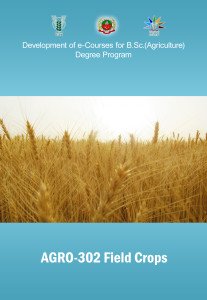 Pages: 113
Author: TNAU
Price: Free
Also Download: Field Crop (Rabi)
How to Download Book [Full Guide]



Course Outlines: Field Crop (Kharif)
Importance and area, production and productivity of major cereals, millets, pulses and oilseeds of India
Rice
Maize
Wheat and barley
Oats, rye and triticale
Sorghum and pearl millet
Pearlmillet
Finger Millets
Small Millets
Redgram
Blackgram
Greengram
Rice fallow pulse
Cowpea
RABI PULSES
Other Pulses with minor importance
Horse gram
Green manures
Importance of Forages
Forage – Grasses
Forage – Legumes
Temperate Forages
Fodder – Trees
Recommend Books: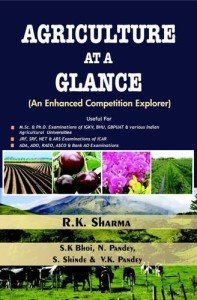 Feedback: After Reading these ICAR eCourse, please give your feedback for improve of the e-Course contents on this website. Click Here
Disclaimer: The information on this website does not warrant or assume any legal liability or responsibility for the accuracy, completeness or usefulness of the courseware contents.
The contents are provided free for noncommercial purpose such as teaching, training, research, extension and self learning.
If you are facing any Problem than fill form Contact Us
If you want share any article related Agriculture with us than send at info@agrimoon.com with your contact detail.