Welcome to AgriMoon.Com – a website helps student to Knowledge about Agriculture, Books, News related to Agriculture sector, Jobs, Ask anything about Agriculture, Interviews of Toppers & achieved peoples, Events (Seminar, Workshop),Company & College Detail and Exam notification.
Knowledge about Agriculture:
We provide general Information of agriculture sector.
Books:
Looking for books on Agriculture? Check our section of free e-books and guides on Agriculture now! This site contains list of freely available E-books of Agriculture, Horticulture, Dairy & Food etc.
News:
News on Indian Agriculture, Food Processing, Crops Production, Agri Policy, Trade in Agriculture, Farming, News on Crop Pricing and Agri Industry.
Jobs:
Find Agriculture Jobs and Agriculture Career opportunities, Including jobs in Food, Natural Resources and Biotechnology. Here apply for latest government agriculture job recruitment notifications in India.
Our Team
Chirag Gupta
Founder 
Chirag Gupta is Founder of AgriMoon.Com. Er. Gupta belongs to Bisauli (Uttar Pradesh), He is working in Amul at Rajasthan Zone. He has also Leaded the Production Team in Mothers Pride Dairy (India) Pvt Ltd and Umang Dairies Ltd (JK Organization), Gajraula Unit. He has done B.Tech (Dairy Technology) from Sam Higginbottam Institute of Agriculture Technology & Sciences (Formally AAI-DU) Allahabad U.P. India. He is chief author of the content of this Organization. More Detail
chirag@agrimoon.com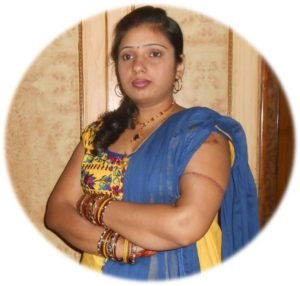 Anamika Varshney
CEO 
Anamika Varshney is CEO of AgriMoon.Com. Mrs. Varshney belongs to Panipat (Haryana), She has done his M.Sc from MJPR University Bareilly. She is leading this Organization. The CEO is responsible for the overall success of a business entity or other organization and for making top-level managerial decisions. They may ask for input on major decisions, but they are the ultimate authority in making final decisions
info@agrimoon.com
Dr. Shimar Mishra
Chief Editor 
Dr. Shimar Mishra is an Chief Editor of AgriMoon.Com . Dr. Mishra Belongs to Prayagraj, Uttar Pradesh. He is undergoing PhD (Dairy Technology) from Sam Higginbottam University of Agriculture Technology & Sciences (Formally AAI-DU) Prayagraj U.P. India. He is chief author of the content of this Organization. More Details
shimar.mishra@agrimoon.com
Vikas Choudhary
Marketing Manager
Vikas Choudhary is Marketing Manager of AgriMoon.com. Mr. Choudhary belongs to Jaipur (Rajasthan). Mr. Choudhary is working as a Executive (QA) in Patanjali Ayurved. He has done his B.Tech in Dairy Technology from Maharana Pratap University of Agriculture & Technology (Udaipur). He is the Marketing manager of AgriMoon.com and additionally improving the publicity of the website in Social Media to help more and more students.
vikas.choudhary@agrimoon.com
Ankita Kumari
Content Writer
Ankita Kumari is Content writer of AgriMoon.Com. Miss. Ankita belongs to Muzaffarpur (Bihar). Miss. Ankita is working as Livelihoods Specialist in Bihar Rural Livelihood Promotion Society at Patna (Bihar). She has done M.Sc in Seed Science & Technology from SHUATS (Prayagraj). She is the Content writer of AgriMoon.com.
Vishal Rajput
IT Manager
Vishal Rajput is IT Manager of AgriMoon.com. He belongs to Agra (Uttar Pradesh). Mr. Rajput is working as IT Manager in AgriMoon. He has done his Graduate in Computer Science from Dr.B.R.A. University Agra. He is oversee network and server of AgriMoon.Com
vishal.rajput@agrimoon.com
D Sinchana
Social Media Manager
D Sinchana is a Social Media Manager of Agrimoon. She is from Bangalore, Karnataka. She is a B. Tech (Food Technology) student at College of Agriculture, Hassan. Sinchana creates content and manages social medias of AgriMoon.
Abhay Sarva
Tutor (Plant Pathology)
Mr. Abhay Singh is B.Sc (Agriculture) from Punjab University Chandigarh, Mr. Singh is University Topper (1st rank in Punjab University). He is teaching Plant Pathology on Our YouTube Channel.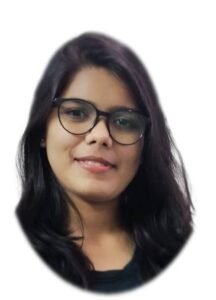 Debjani Pandit
Tutor (Horticulture, AFO Old Papers)
Miss Debjani belongs to West Bengal and is pursuing her studies from Sri Dev Suman University .
Currently she is teaching Horticulture and solving previous Year AFO papers in the YouTube channel of AgriMoon 
Vimal Prajapati
Tutor (General Updates)
Vimal Prajapati is Video Content Manager of AgriMoon. He belongs to Aura District Jaunpur (Uttar Pradesh). Mr. Prajapati is Final year B.Tech (Ag) Students at MPKV Rahuri. He manages AgriMoon's Youtube Channel.