If you have advertisements, banners, Articles and want to make your product popular in the market, social media, Then this site is the best platform to advertise your product.
AgriMoon is one of the most trusted Agriculture website for startup and Agricultural news from around the world, and we will take your work to market.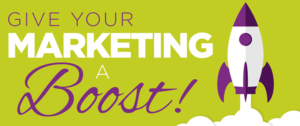 We strongly believe that audience interest is our interest if they are happy with our services, then we will love to share more views on latest topics.
AgriMoon has good click-through rate, readers engagement rate, and have great view time, so definitely the products reach to audience.
We offering Seminar or workshop Ads Free
We are a team of professionals, we love to share our views on niche related topics and Our motto is to produce quality content and make readers engage with our content.
To others who are interested to extend your Ads visibility, Ad space and want to write paid advertising articles, on AgriMoon.  We are opened to inquiries and suggestions.

Traffic Stats:
80% organic traffic from Google, Bing & Yahoo
10,00,000 monthly views
20,000 social media followers
76% of our traffic is from the India, 6% from US, 4% from UAE & Qatar.
Social Media
1,800+ followers on Twitter
15,000+ fans on Facebook
10,000+ subscribed Whatsapp Number.
Types of Sponsored Posts and Advertising Opportunities
Banner Ads
Text Ads
WhatsApp Ads
Advertising Article
More discussion for Price email us at info@agrimoon.com or Click Here