First  you can Download PDF file directly..
If you are not avail to download this PDF file. than you download RAR file.
Q: How can i use RAR file ?
Ans: For RAR file first download WinRAR (If WinRAR software installed in your computer than no need for download this softwre).
After install WinRAR you will download RAR File of Book.
Run that File than it will open like this..

>Extract the file.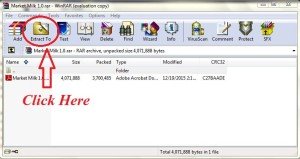 You can save PDF Book in you Computer/ Laptop…