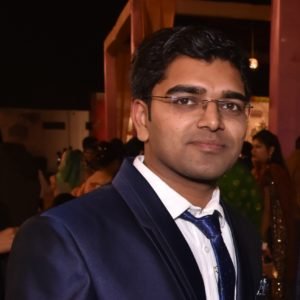 Chirag Gupta
Founder 
Chirag Gupta is an entrepreneur and founder of AgriMoon.Com . Mr. Gupta was born in Bisauli, Uttar Pradesh.
He is working at Amul Dairy. He also Leaded Production Team in Mothers Pride Dairy (India) Pvt Ltd. He has done B.Tech (Dairy Technology) from Sam Higginbottam Institute of Agriculture Technology & Sciences (Formally AAI-DU) Allahabad U.P. India. He is chief author of the content of this Organization. 
In 2015, he started AgriMoon.Com which offered Agriculture information like news, Jobs, Books, Events and exam Notifications.
Awards
Third prize winner in 'Mini Chakravyuh 2013 – India's Biggest IT Security Event' at SHIATS, Allahabad on 19th Sept. 2012.
Mail:  chirag@agrimoon.com
Contact Detail: